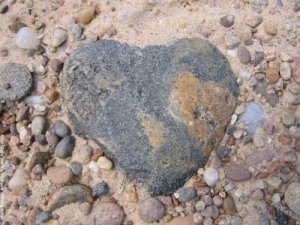 26 countries in the world have no army.
As war is forbidden (UN Charter Article 2), many others could do the same.

1. Constitutional provisions on the absence of an army or limiting armed forces to police forces.
2. Absence of heavy weapons.
3. Civil attachment of paramilitary forces (customs, coast guard, air guard, intelligence, homeland security, anit-riots squads and so forth) to the civil authority.

Andorra
Cook Islands
Costa Rica
Dominica
Grenada
Haiti
Iceland
Kiribati
Marshall Islands
Mauritius
Micronesia
Monaco
Nauru
Niue
Palau
Panama
Samoa
San Marino
Solomon Islands
St Kitts and Nevis
St Lucia
St Vincent and the Grenadines
Tuvalu
Vanuatu
Vatican

One country out of 8 in the world is without an army (26 of 194, 14%)!
Although all rather small, there are rich and poor, old and recent ones.
20 of these countries are islands or archipelagos, 4 have no access to the sea.
7 were demilitarized: 5 for serious problems due to the army, one for economic reasons, one for ballistic reasons. All others are born without an army.
Only 7 of them have, to varying degrees, "protectors". All others manage their own security and international relations alone.
Except 3 of them, Niue, Cook Islands and the Holy see (Vatican) they are all members of the

UN

.
Except for the Vatican, they are all democratic.
According to the Human Development Index of the United Nations, the situation of women there seems to be better.
Budgets for education and literacy rates are also comparatively better.
The history of the countries without army is full of lessons learned on non-military ways of solving conflicts.
There are also "territories" without an army or demilitarized by treaty: the Moon, the Antarctica, the Alland Islands (Finland), the Spitsbergen, number of small islands, the Monn and all celectial bodies (By a world wide treaty), etc.
The existence of countries without an army makes it possibile to have none-violent institutions, including nations-sates.